It is not necessary that a happy relationship is just about having a good time and living the moment. Relationships are mostly planned to last a long time or 'forever' as many like to refer that to it. And simply being attracted to each other and expect everything happens for the best in the best of worlds is not enough. Above all, having a relationship means leaving a room for the other and for the others in your life.
Is there any way your relationship can be further improved so that you are confident in stating that you are in a happy relationship. A relationship does not remain stationary over time. It varies among individuals and among our partners. Secondly, the meaning of being happy in a relationship is not the same for everyone.
Here are some tips that can strengthen your relationship:
1.Feeling Safe.
A happy relationship requires the feeling of safety. You do not need to fear the reactions of your partner. Not a soul should remain in a constant environment of insecurity, which results in physical or verbal abuse. Remember that constant criticism and humiliation are also forms of violence.
2.Talk.
Usually a relationship disintegrates when one of the parties cannot talk, listen or communicate with their partner. Talking about your likes and desires will rekindle your love and passion for your partner. It isn't the easiest thing but you need to create the mood by sending a message, planning on a romantic dinner, leave a note in the book so he or she can read it later.
3.Sharing is Caring.
Whatever the kind of a relationship you are into. Be it fusion, independent or open. But what can make a relationship last forever if when you enjoy being together and enjoy doing things together. Thou all together is does not mean that you enjoy everything your partner does or that you are together all the time. But there are some things you should do with each other. Like activities, on which you join together, topics or causes you want to defend as a couple.
4.Know how to accept.
We all have some weaknesses and qualities that we are not proud of. But we need to accept ourselves. It isn't easy but it is necessary. Also accepting your partner the way they are will prevent you from being a control freak.
5.Respect Each Other
One of the most important aspects of a happy relationship is respect. And you need to initiate that by respecting your own self first. You should know how to say, 'stop' when things get out of hand. For they do not correspond to what we are, what we want. Also respect your partner. Accept the fact that your partner has his/her own life, own thoughts and choices that they make independently. Never force yourself upon the other.
6.Know how to accept change.
Tomorrow is unpredictable. You might say no to something initially and later change your mind. Meanwhile you will have met new people, made new experiences, and heard more arguments. And then you will feel regretful.. IT maybe considered as a sacrifice but before it is too late you need to think up of transformational changes in your normal relationship to make it a happy relationship. In order to save your marriage you may want to give it a shot.
7.Learn to make confessions.
Sometimes we say unacceptable on which we will not compromise. And so with others we can confess and negotiate with. The basis of a happy relationship is trust and truth which requires you to confess your faults to each other. And establish openness and trust in your partner.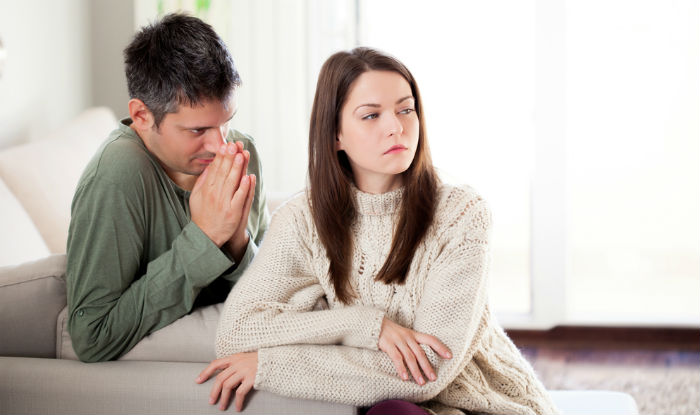 8.Fair Play.
This means acceptance of your partner's faults, admitting when you have made a mistake. This is not demeaning, instead it enriches and strengthens your relationship.