A professional wrestler lives a very tough life. They travel a lot to fight in recorded events and each of them happen at any corner of the world. Due to these, the wrestlers have a really busy, but messed up lives which often cost them their family and relationships. Now this isn't the only reason why these people get failed relationships but it is one of the most prominent ones. Which is why many wrestlers had many marriages and relationships in the past.
Because of that, many of them has multiple broken marriages and relationships with their children with them and as they get married, they become step-parents.
Here are the following ten wrestlers who are step parents:
1.Naomi:
Naomi is a diva of WWE and she later married the love of her life Jimmy Uso and as he already had two kids, Naomi is now their step-mom.
2.Michelle McCool:
Michelle married the undertaker in 2010 which was rather surprising as they were never seen on screen together. Michelle is a step-mom because the undertaker already has three kids.
3.Maria Kanellis:
Even though maria was a backstage interviewer, but she also was a part of global force wrestling and ring of honor, where she met her future spouse, Mike Bennet. She married him in 2014 and became the stepmother of his son.
4.Paige:
Paige is a rather bold one. She proposed Alberto Del Rio, and married him in 2017. Paige is a step mother of Alberto's three children.
5.Randy Orton:
Randy Orton married to Kimberly Kessler in 2015, and is a step dad of her three kids. But this not his first marriage. Randy got once married to Samantha Speno in 2007 but later they divorced as she had put cheating accusations on him.
6.Kelly Kelly:
She married a hockey player, Sheldon Souray and as he already has two children before from his former wife, Angelica Brigdes, that makes Kelly a stepmom.
7.Queen Sharmell:
She married to Booker T in 2005, but they were already together when Booker was married to Levestia Huffman. When the couple were separated, he married Sharmell few years later and she became a step-mom of Booker's son from his previous marriage.
8.Brock Lesner:
Brock and Sable were married and have three children together, but one of them is from Sable's previous marriage with Wayne Richardson, so that makes Brock a step-dad. Sable has been married thrice.
9.Sable:
Again, sable is also a step mother of Brock's two children from his previous marriage with Nicole McClain.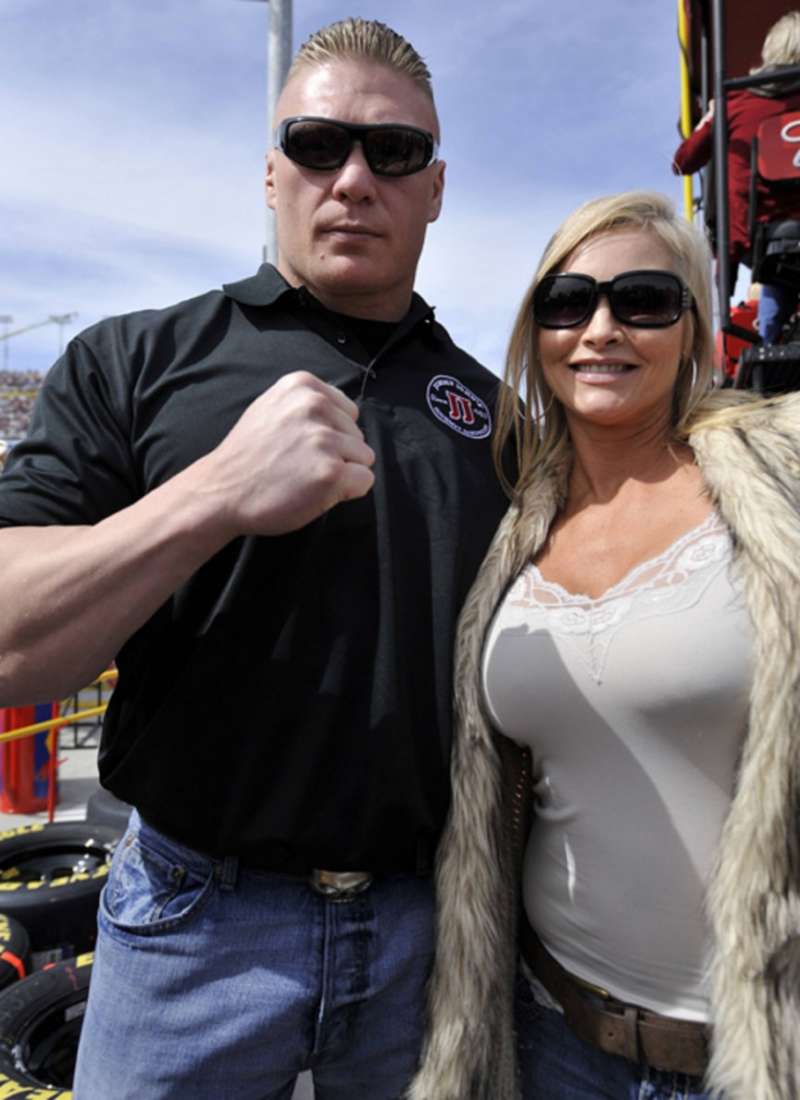 10.Jeff Jerrett:
Jeff was the reason Kurt Angle and Angle broke up as he was dating Karen at that time. He later married her and became the step-dad of her two children which she already had before.