6.The couple of emus stay peacefully together in a herd but one of them noticed the camera and smiled for a picture and couldn't be any cuter.
7.This photo looks too good to be true. This goose smiles for a picture while its herd comes running in a flock after him.
8.This man looks too fresh and perfect for a picture but the grumpy behind his back is ruining all the vibe from it.
9.This girl takes a candid picture while a shark leaps out from behind to attack another man. A rather horrific picture, I must say.
10.This sloth looks absolutely adorable handing upside down while photo bombing with his fellow 'hoomans'. Truly, nature is a joyous thing.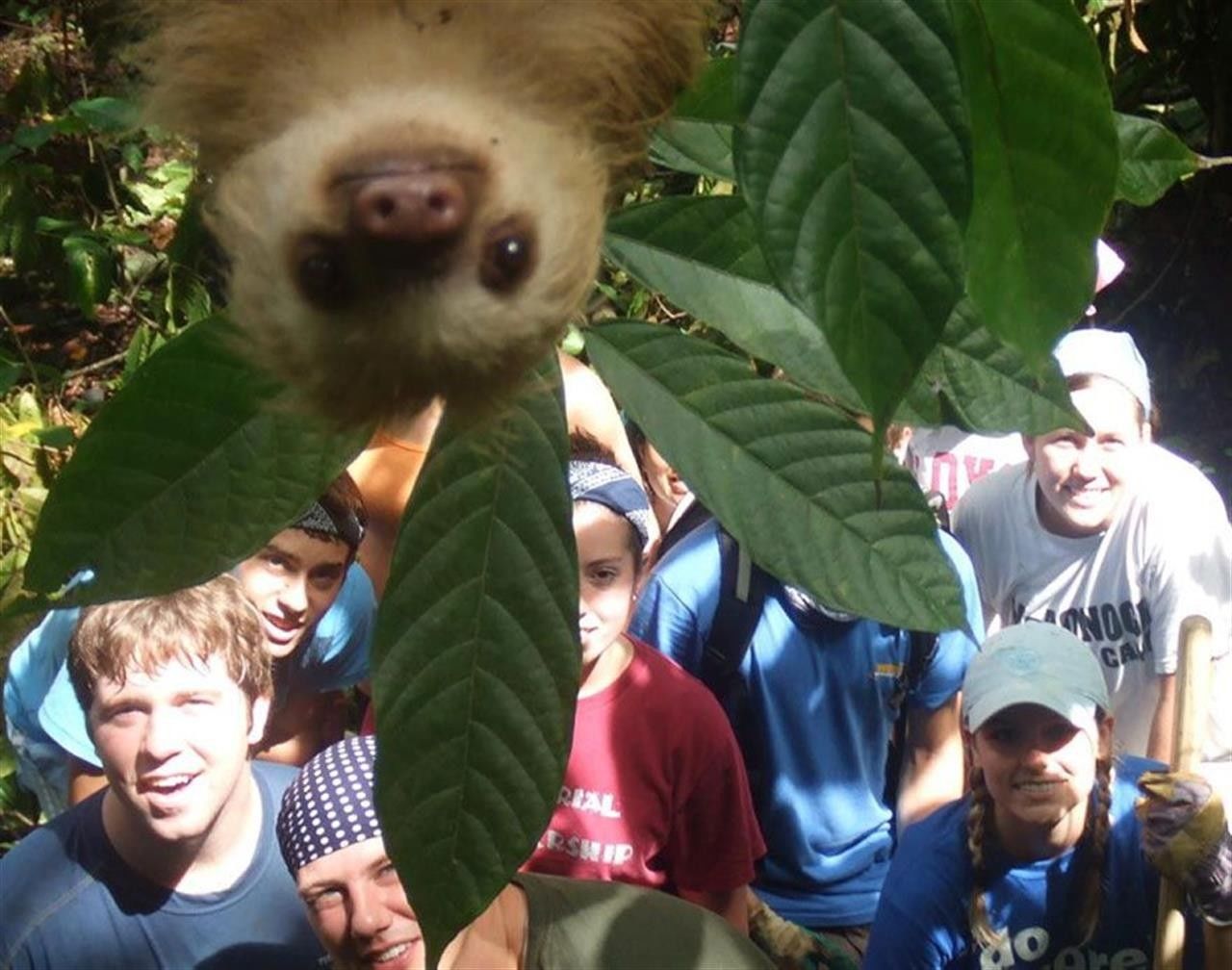 Thats all Folks!