There could be any reason for giving up on birth control. Some of you might be looking forward to growing your family or maybe you simply don't want to keep taking the pills anymore. Whatever the reason may be, your body goes through the same changes irrespective of your reason to quit birth control. Getting off birth control is not as easy as it sounds; thanks to the side effects of quitting the pills
If you're planning to get off birth control, we've gathered for you, a few changes that your body goes through because of it. Let's help you make your choice.
#1.You might get pregnant instantly.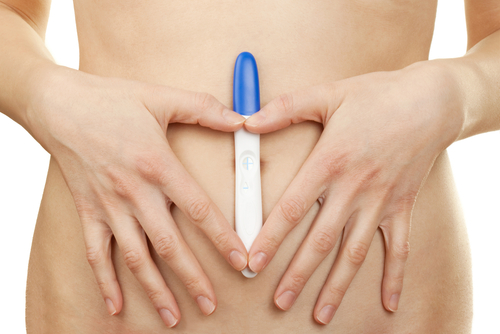 If growing your family isn't the reason for getting off the birth control then you might be interested in knowing that according to doctors, there are high chances that you get pregnant within a week of getting off the birth control so you might want to use condoms or any other safety measure to avoid pregnancy, if it's not what you're hoping for.
#2.Irregular periods.
via
If you get off the birth control, you'll be experiencing irregular periods for a while. This might be annoying but after a while, they'll be back to their schedule.
#3.You lose weight.
via
According to doctors, birth control pills help you in gaining weight, by a fraction though. So if you quit your birth control method, you might notice losing a few pounds.
#4.Beware of the acne.
via
If you used to have acne on your skin before you started taking birth control pills, well, be prepared to welcome it back because, you didn't know but your pills helped improving your skin but now that you're saying goodbye to the pills, you should be ready to say hello to the acne.
#5.Worse PMS
via
Are you not a fan of your PMS? Well, nobody is. And so, this will be annoying for every girl out there. If you quit taking your pills, your PMS will be worse than before which means more frustration, irritation and clumsiness.