Woman are a great attraction for men but, they're more than just attraction. They make you laugh and feel loved. Without women, the world would be a really boring place. So, if you don't appreciate your woman already, you need to start doing it. You might love her but, without knowing what it really is that you love about her so, we'll share with you top 10 things that men fall for when a woman does any of these.
1.Listening:
Women are known to be great listeners. Everyone loves to be listened so with this gift, women can really make any man fall for them.
2.PDA.

via
Everyone loves to feel loved so when a woman holds a man's hand in public or when she gives him a peck on his cheek, these simple gestures really make him fall for her.
3.Praise on Social media.
Everyone craves appreciation and doing it in front of the whole world really makes it worth it. So, guys love it when women post some appreciating post about them.
4.Hair Stroke.
via
Guys love their hair being stroked. It's a simple act that can really make them fall for her.
5.Need for attention.
via
Everyone craves attention so getting a text, just to know someone thought about you, gets a guy fall for the girl.
6.Burying head on the chest.
via
A guy feels powerful and trusted when a girl buries her head in his chest.
7.Thinking about him.
If you're out with friends or you're on vacation and you text your man, it can do wonders. It will make him feel wanted.
8.The need for Space.

via
Nobody likes clinginess so men love girls who give them their space and are not clingy.
9.Easy Maintenance.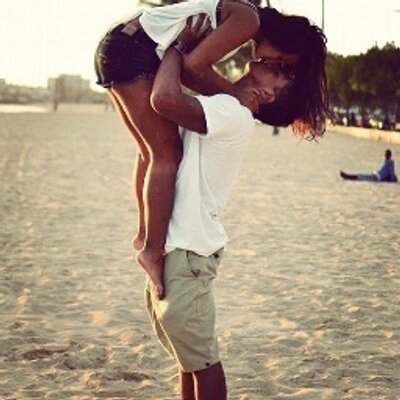 via
There are so many problems going on in everyone's life that nobody wants a person adding more to it. So guys love it when a woman is easy going, low maintenance.
 10.Taking Care.
This is something men die for and women are gifted with. Having someone who really cares makes a guy feel desired so even if it's just straightening a tie, guys love gestures of caring.