When it comes to love, everyone has their own definition but, one thing is more common than anything else, its that everyone likes passionate love. One result of the 'passionate' love is the hickeys. People often flaunt their love bites as symbol of passion. For some its marking your territory, your person. It also reminds one of their 'magical' night. Whatever the reason may be behind the obsession with hickeys, there's a scientific research on them which you might want to know before sucking on your partner's skin next time. As pleasurable and passionate as it may be for you, it has some harmful effects. Let's enlighten you with a few.
1.Love bites take its origin from animals.
via
Like many other characteristics, this one is also found common in all mammals, according to Havelock Ellis, a psychologist. She found that male mammals are often noticed nibbling on female ones during mating. Though it's surprising considering all the fur but, it's true.
2.There's no instant cure.

via
If you flaunt your love bites then you don't need to worry about this one but, if you're one of those who needs to hide it then you need to know that there's no instant cure for it. The best you can do is applying ice, do some makeup or a plain scarf to cover it up.
3.Possible scar for life.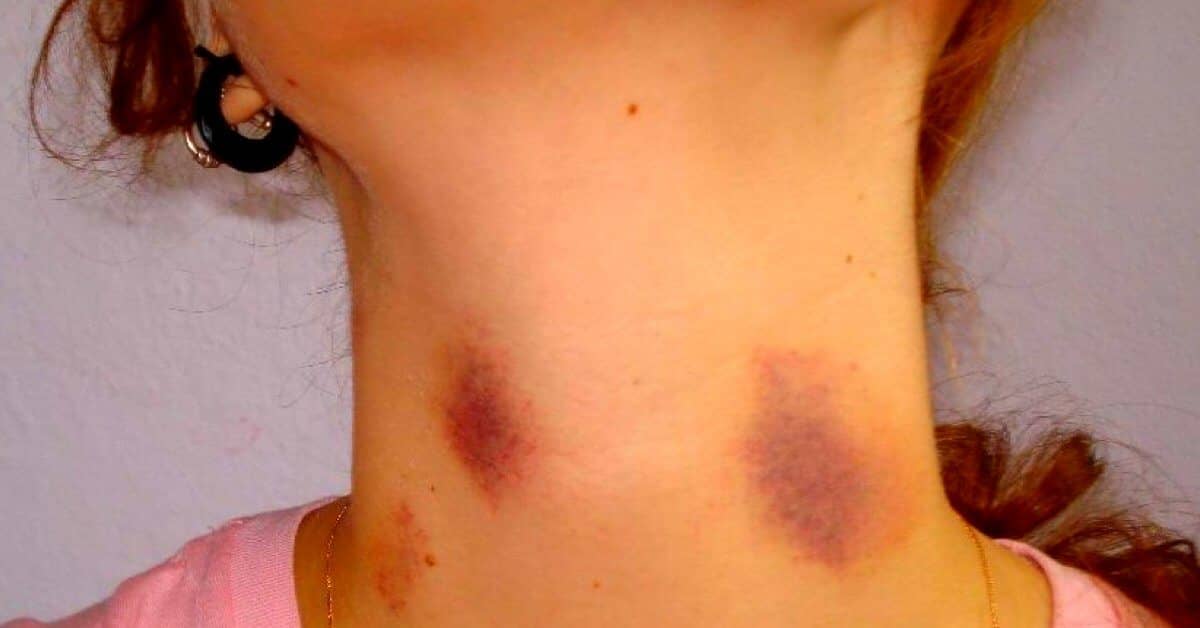 via
Although most hickeys are gone in a week or two, some may never disappear and you get scarred for life. This depends on the intensity of the hickey and the sensitivity of your skin.
4.Less iron gets you in trouble.
via
If you get a hickey too fast, its probably because your body is deficient in iron so if you're not a fan of hickeys, try taking more iron.
5.Ever dream about hickeys?
via
If you see getting hickeys in your dreams, it's not a good sign. It may symbolize that you're in a toxic relationship.
6.Hickeys can give you herpes.
via
Sometimes, people with herpes get involve in this act of giving love bites and end up giving herpes to their partner. You need to be careful of this.
7.In the Kama Sutra.
via
In Kama Sutra, while everything related to love making is described, it also mentions love bites which is named, 'coral and the jewel'; the coral being the lip and jewel the teeth.
8.Love bites may cause serious injury.
via
While it is a symbol of passionate love, too much of passion can possibly result in a serious injury so try to go easy on the nibbling if you don't want your partner to get a medical injury cause of the love bite.
9.A hickey may lead to major injury.
via
As mentioned before, a hickey can even lead to a major injury. Cases have been reported of people getting injuries like blood clotting, due to hickeys.
10.Love bites can give strokes.
via
Due to blood clotting, hickeys can possibly cause stroke. Just recently a woman got a stroke due to hickey which eventually left her with a paralyzed arm.
11.Hickeys cause blood clots.
via
Hickeys are nothing but blood clots inside the skin so if the clot gets too big, it can cause some lasting damage like the woman in New Zealand, suffered from brain haemorrhage due to a hickey and she was eventually left with a paralyzed arm.
12.Hickey might get you to a hospital.
via
No matter where you get a hickey, the blood clot can possibly give you a heartache so be mindful.