Lucky are the invitees of the wedding show in Dubai where they could witness the extraordinary cake baked by British Cake designer Debbie Wingham. This cake costs around 1 million dollars. The cake is edible from head to toe except for the few jewelry items around the head of the model. The designer used to be a fashion designer until she decided to pursue her passion in making majestic sugary items.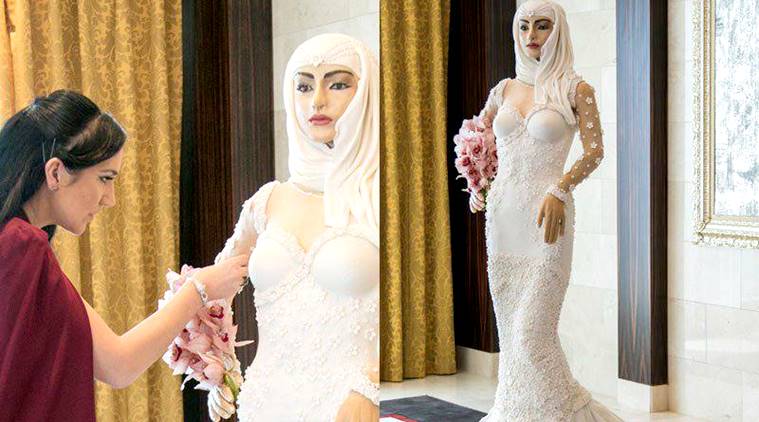 via
Debbie developed her passion after she stepped into the motherhood. It might be cause in this phase, a woman interacts with children and her interests develop accordingly. She then decided to pursue her passion as her profession. She soon managed to put up a website 'Couture to cakes' to showcase her baking skills.
This cake has been shown in a wedding show in Dubai. The cake was modelled as a beautiful bride. This is one of the tallest cakes Debbie has ever made. It is 182cm in length. The cake weights almost 129kgs. It was made using over 1000 eggs and 20 kgs of chocolate.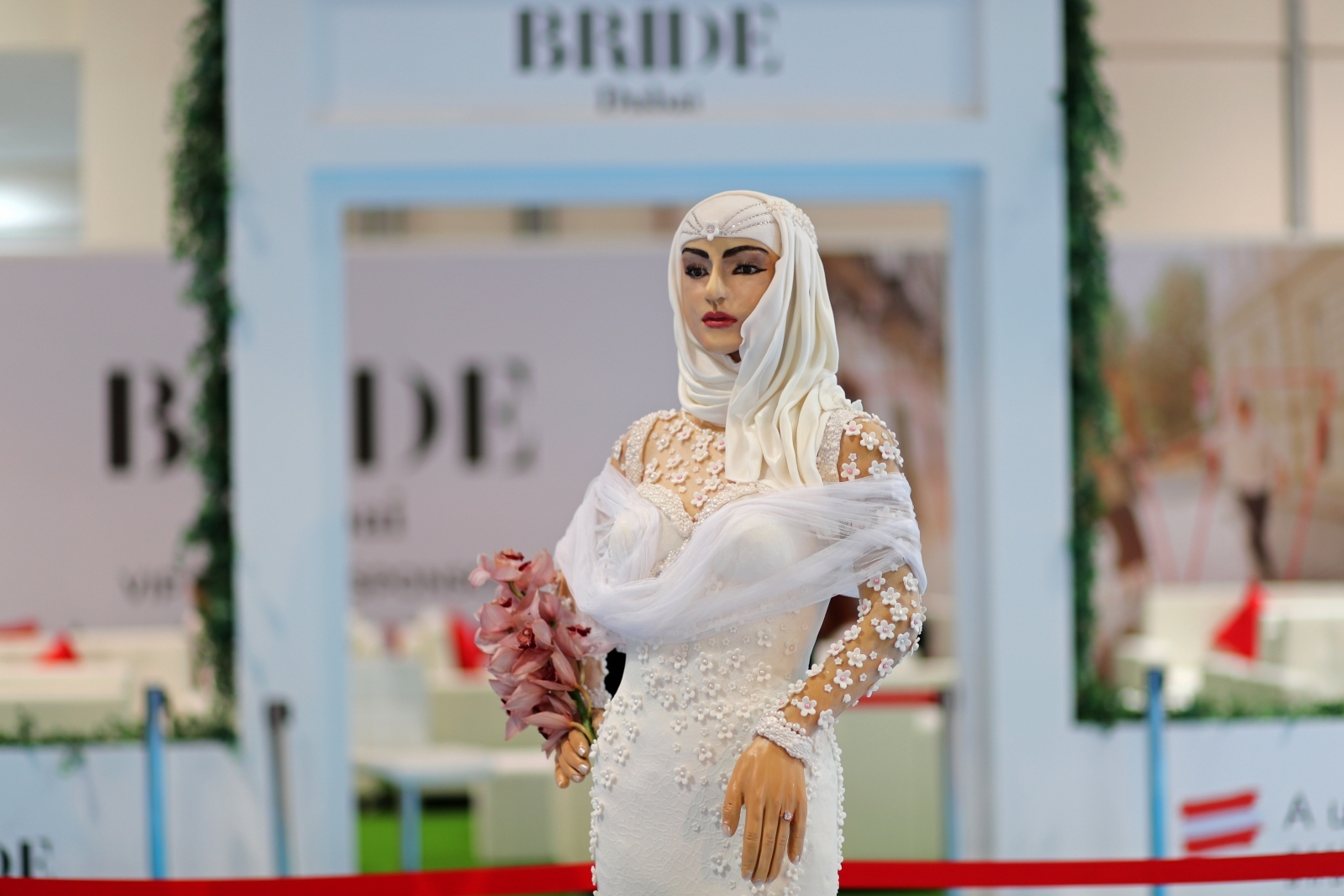 via
According to Debbie, the cake is entirely edible; from head to toe. She tells that adding ribbons and other decorative items makes it too easy a task. She does not find challenge in that therefore, she came up with a 129kg cake shaped as a bride made from edible ingredients except for a few jewelry items near the head. The adornments were made using rice crispy treats and the dress was made using textured fondant with 5000 flowers with edible pearl in each.
The jewelry used in the cake costs around 1 million dollar. It includes 5 amazing three-carat diamonds and pearls which cost around 200,000 pounds. The technique followed in making the cake was cake lace, embossing, sculpting and finally moulding. The dress of the bride was made using rice paper and it turned out to be an accomplishment for Debbie for a beautiful fondant gown.


via
Other than this cake, Debbie has a history of making extraordinary cakes. She once made a more expensive cake for a client from UAE. This cake incorporated stones which cost almost $48.5 million. It was 6 foot model ramp cake with even the characters on it. Everything was edible on this cake too; except for the jewelry used.

via
She also made a pair of shoes for one of her clients. The shoes had to look expensive and classy. Like the rest of her cakes, the shoes were completely edible. The pair cost around $15.1 million.
Debbie also made a black diamond gown and a red diamond abaya. She used diamonds in the dress and the result came out to be one of its kind; a true master piece, like the rest of her work. The black diamond dress cost around $50 million.