For most people, Prom is not just a one night show that when its over, its over. There are people who take it very seriously and whether its finding the perfect dress or the perfect partner, they just want the best.
Gabi Dunn was one of those people who made every effort in getting the perfect prom night which she did get. The Canadian firl attended the prom night with her boyfriend who had been with her for 4 months. The couple looked glamorous and even had a traditional photo shoot. They looked really happy together but sadly, her boyfriend broke up with her just 2 days after the prom.
Surprisingly, Gabi came up with a brilliant idea to not let this guy ruin her memory of such a special night. She used some photoshop skills to make sure this night does not remind him of her ex-boyfriend. She said, "I didn't want to waste my prom photos, so I just Photoshopped Ryan Reynolds in. I kind of have a huge love for Ryan Reynolds. Who could be a better prom date than him?"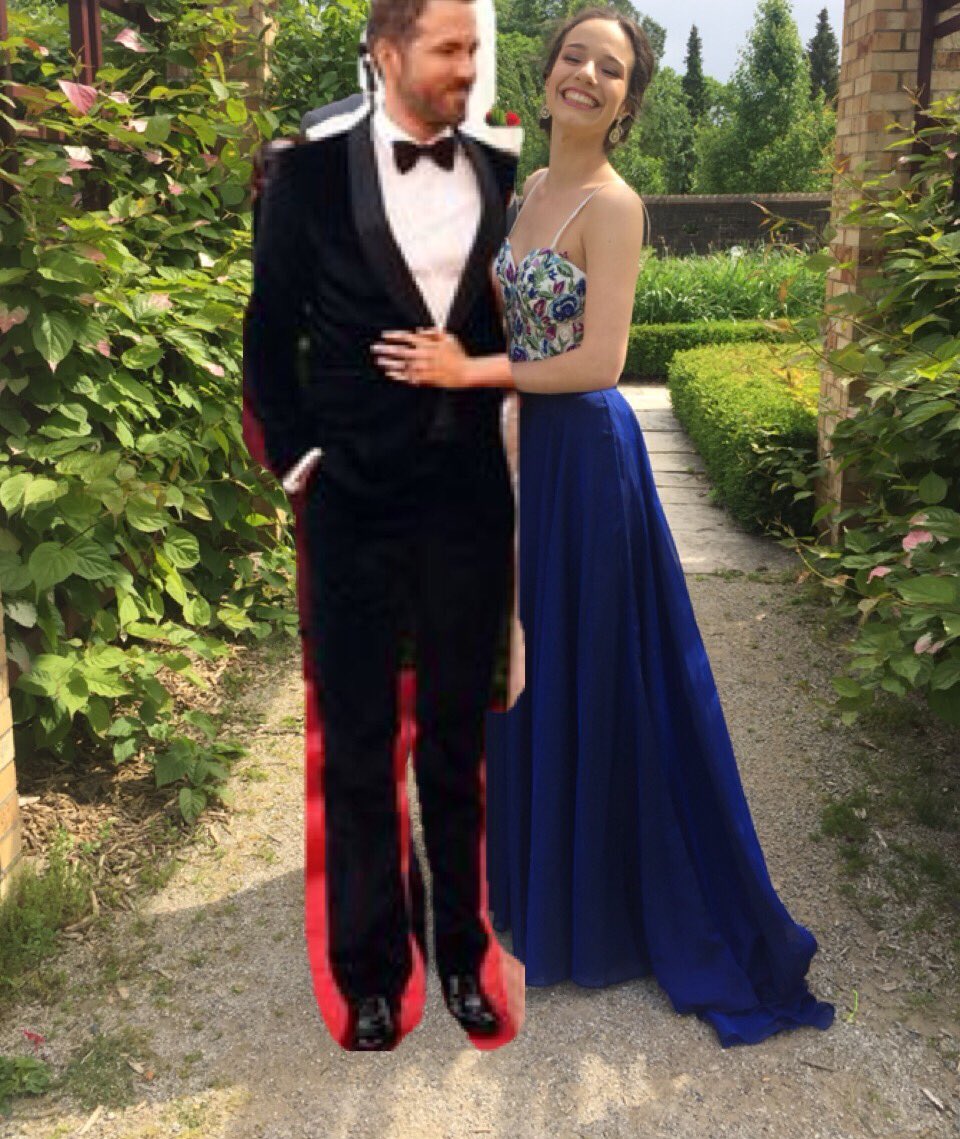 via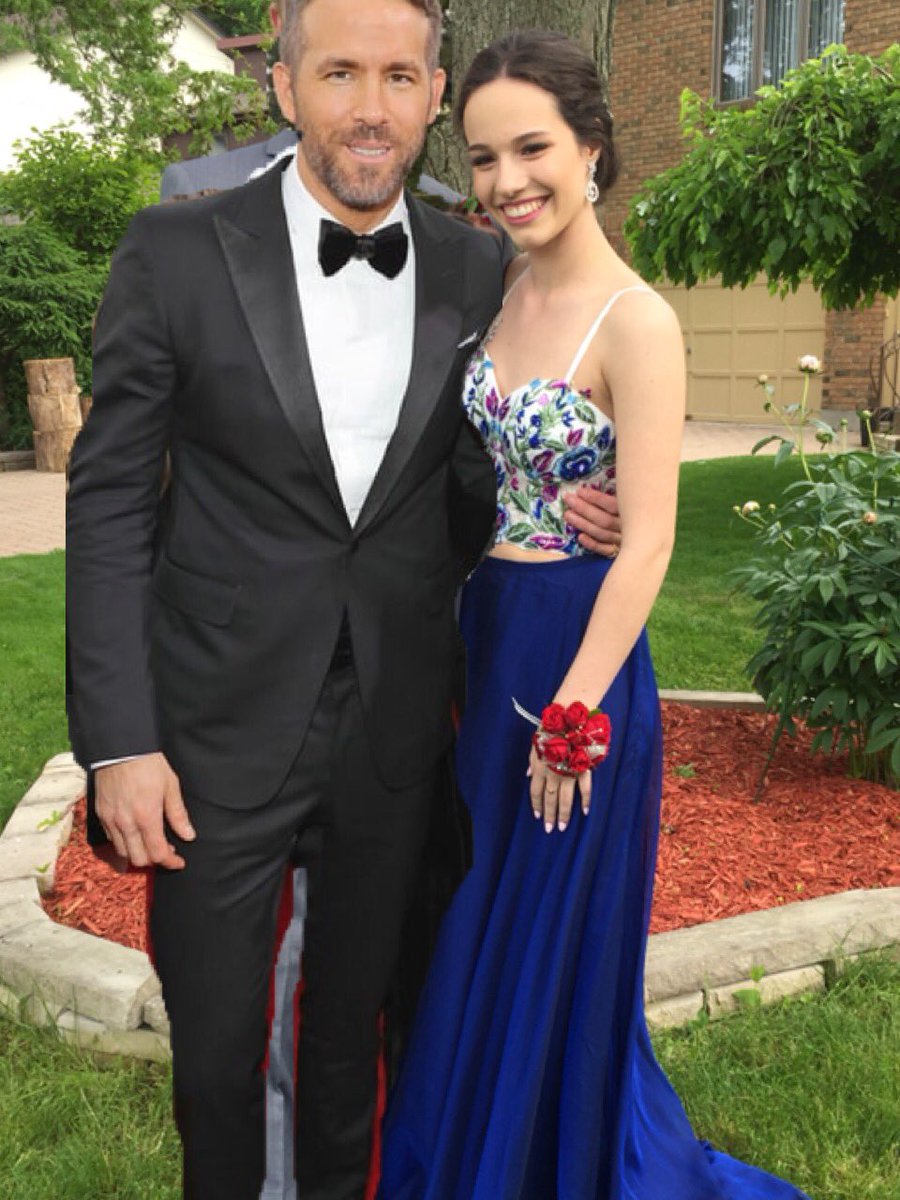 via
Gabi posted these pictures on twitter and it was then that things got more interesting. Ryan Reynolds saw the pictures she posted and took the time to gave a humorous reply.
We should photoshop me over his yearbook picture next. #DontMessWithGabi https://t.co/o0qFBXvSNi

— Ryan Reynolds (@VancityReynolds) July 6, 2017
Moreover, he even created a new hashtag. #DontMessWithGabi.
Gabi's ex boyfriend replied to Ryan's tweet. He posted the original unedited photo and told Ryan that he won't be watching the Deadpool 2, depriving him of the 11$ he was going to pay for the movie.
jokes on you now im not going to see deadpool 2, my 11$ is going to @KevinHart4real pic.twitter.com/CcMILHA32J

— Jeff Bright (@JeffBright20) July 6, 2017
Now Ryan's reply to this guy is awaited who thinks Ryan's really going to care about his 11$.